//Blogs - 9 Jul 2019
AusCERT2019: that's a wrap!
The annual AusCERT Cyber Security Conference has wrapped up for another year. This industry-leading event was held across 4 days. More than 700 delegates heard from 50 speakers and attended an array of interactive workshops. They networked with industry professionals, learnt the latest and best practices in the cyber and information security industry, and some even got their hands on awesome prizes.
Here's a summary of conference highlights for those who couldn't attend.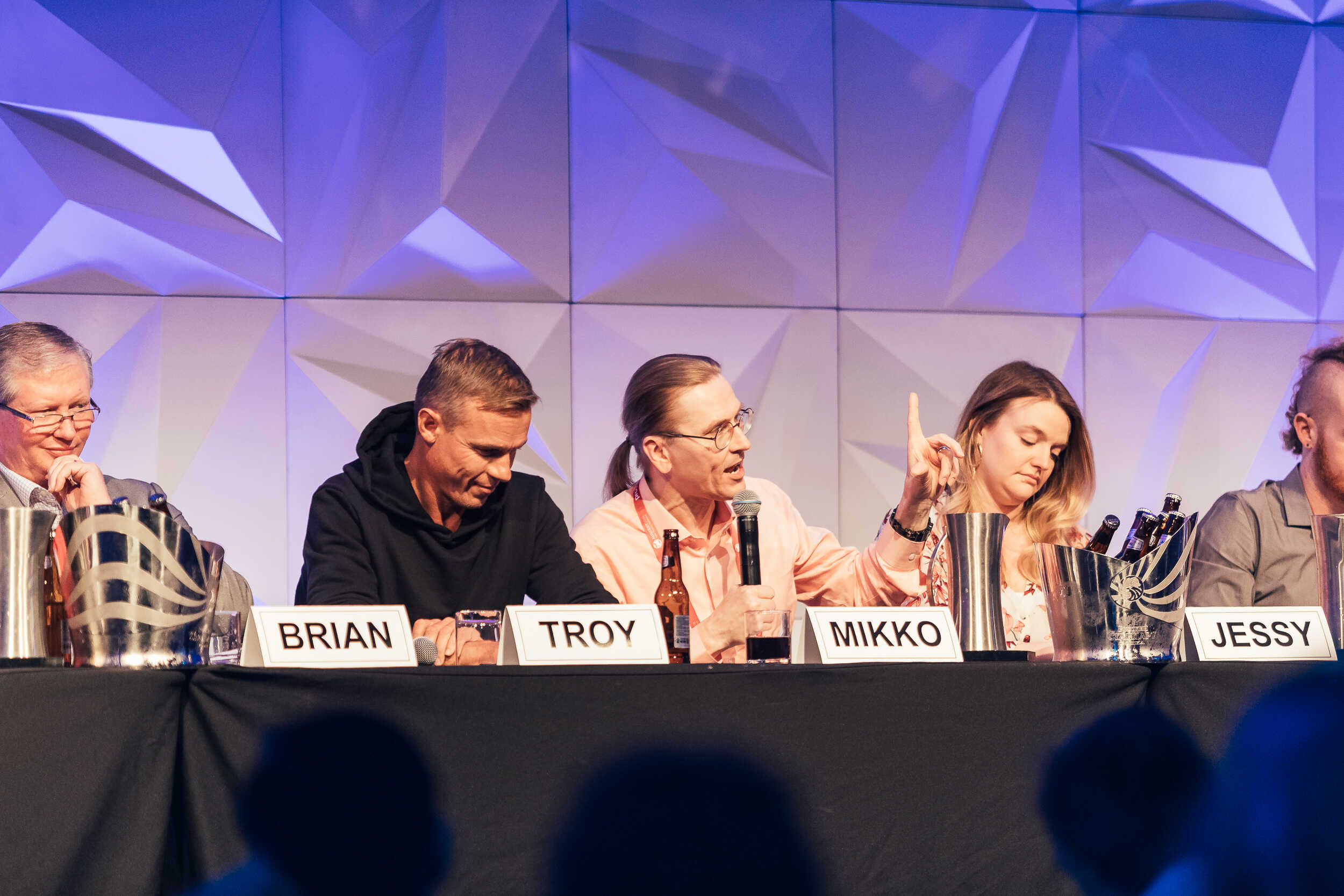 Sensational Keynotes
AusCERT2019 featured three legendary keynote speakers; Mikko Hypponen, Troy Hunt and Jessy Irwin. Each covered a different area within cyber security and shared their knowledge and expertise generously.
Mikko is a globally-renowned tech security guru working as the CRO of F-Secure. He has written research for the New York Times, Wired and Scientific America also, frequently appearing on international TV. At the conference he spoke on 'Computer Security: Yesterday, Today and Tomorrow'. A key takeaway from Mikko was on IoT devices. When observing data security, it is likely that in the future these devices will no longer tell you they are connecting to the internet, but will pass your data straight to the manufacturer. To view Mikko's presentation, you can visit the AusCERT YouTube channel here.
Troy is an independent security trainer, speaker and Microsoft Regional Director. He's most commonly recognised as the founder of the data breach monitoring and notification service 'Have I Been Pwned' (HIBP). Troy spoke on 'The Data Breach Pipeline: How Our Data is Stolen, Distributed and Abused'. A key takeaway from his presentation was on password managers and how they can solve a lot of password-breach related issues. Changing your password regularly is no longer enough, you need more complex solutions. To find out more about Troy's keynote, you can view his presentation here.
Jessy is a security expert and Head of Security at Tendermint. Her role means she excels within translating complex cybersecurity problems into relatable terms and she also develops, maintains and delivers on comprehensive security strategy. Jessy spoke on 'How Security Teams Can Evolve to Win Friends and Influence People'. Jessy's intention was to challenge some standard ways of thinking within the cyber and information security industry and she certainly succeeded in doing so. To download a copy of Jessy's presentation, please click here. Jessy's presentation can be viewed here.
Networking Events
The 'Beers of the World' session is the ceremonial welcome to all delegates attending AusCERT2019. Attendees are encouraged to mingle with vendors, sponsors and other industry professionals while tasting an array of beers from around the globe. This is a great opportunity to connect with other industry professionals in a relaxing environment.
On Thursday evening conference delegates were entertained at the venue's poolside bar by the phenomenal crew from Jetpack Events who showcased their acrobatic prowess and delighted the audience with an amazing fireworks display. This year, the Gala Dinner theme 'Legend of the Gala' paid a subtle homage to our main conference theme and is derived from the ever popular Legend of Zelda video game franchise. We even saw a number of Zelda enthusiasts in full costume, kudos to them! Dinner guests were entertained by the talented speed painter Brad Blaze who wowed the audience with his Zelda inspired artworks.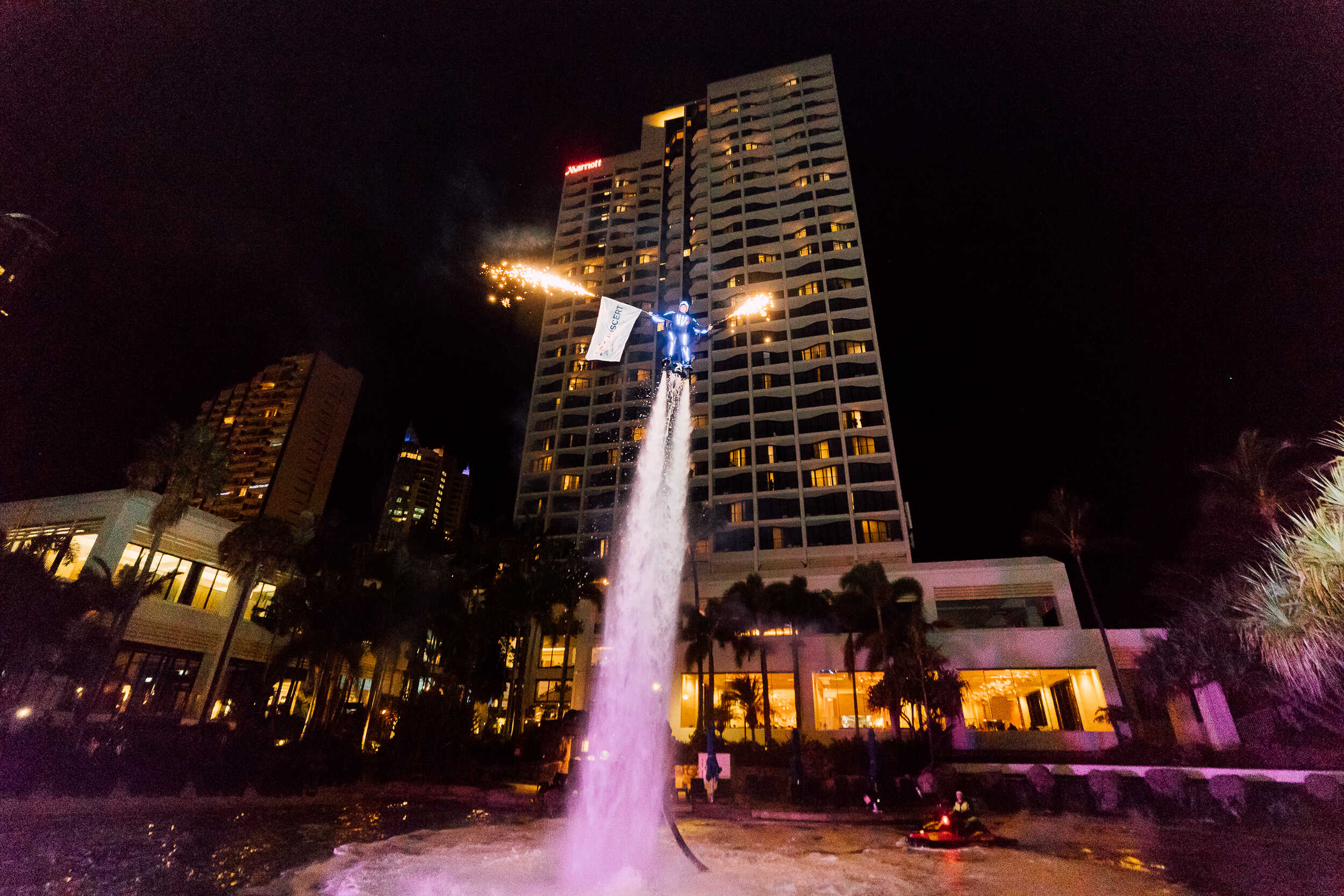 Sponsors Booths
Alongside the array of speakers were more than 50 sponsors and supporters of AusCERT.. Each had their own designated booth space where they spoke to delegates and showcased their services. Some sponsors also engaged with delegates through interactive games and demos at their booth. There were hackathons, drone prizes and darts to name a few.
A special shout-out to colleagues from Context Information Security who ran a PWNtoDrone CTF challenge which delegates enjoyed immensely.

In between sessions, delegates were also able to engage in the annual lock-picking and lego building sessions. These interactive activities provide a nice break for delegates to unleash their building and lock-picking skills; not to mention keeping the lego when you build it.
Overall, AusCERT2019 was huge success. We trust that all attendees enjoyed their time and ultimately learned new skills and strategies to keep their data and network safe in the new digital and mass-data era!